Kate Stevens West
Distaff
16 October – 12 November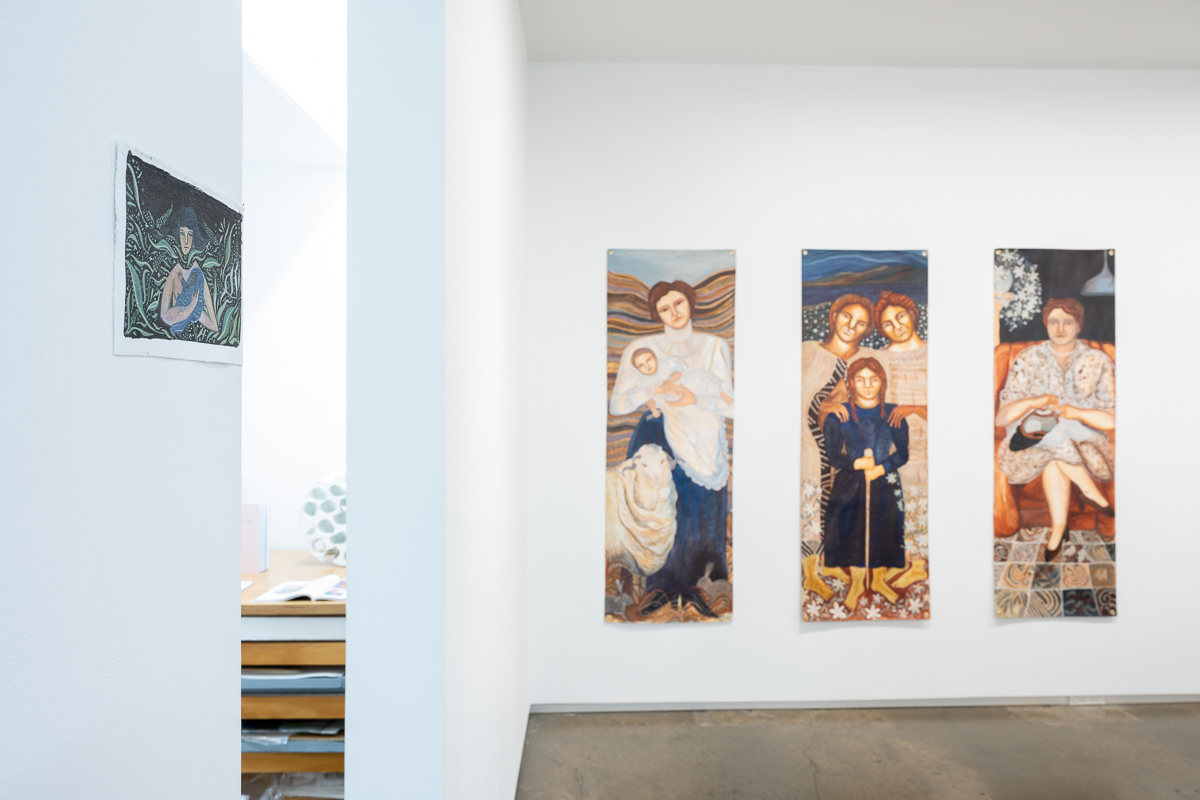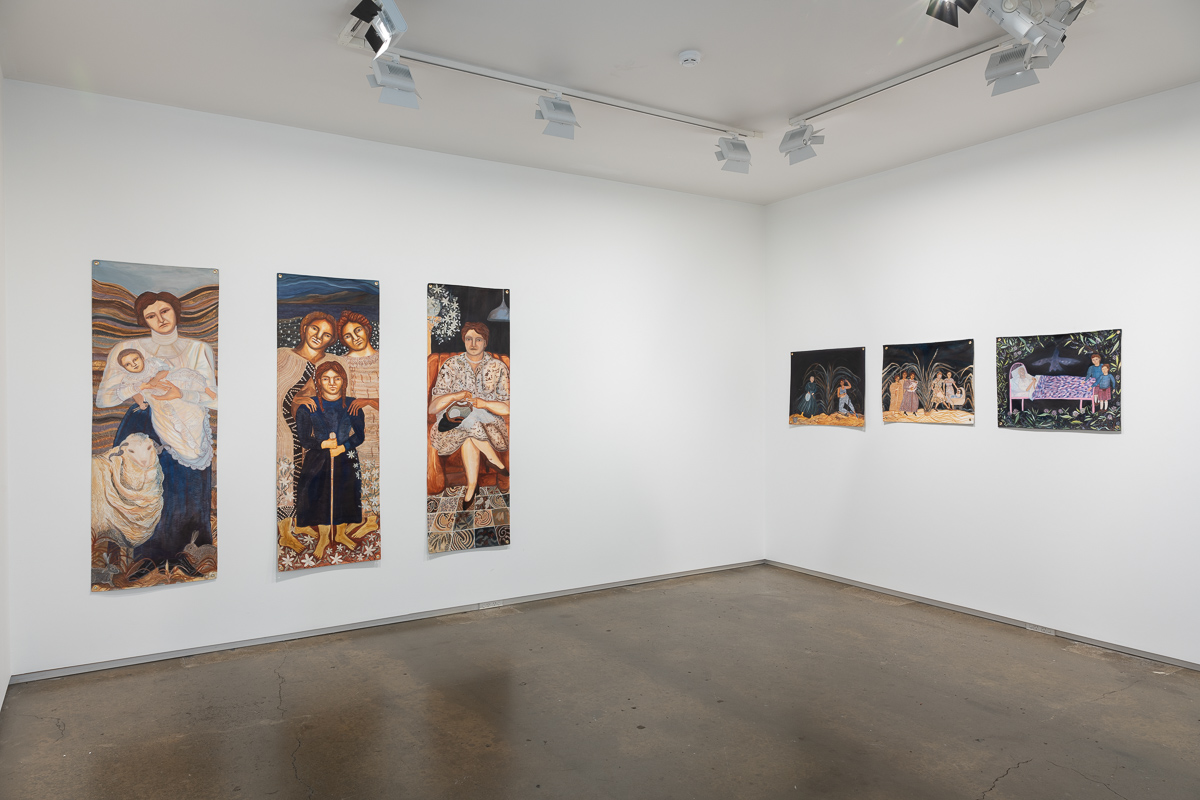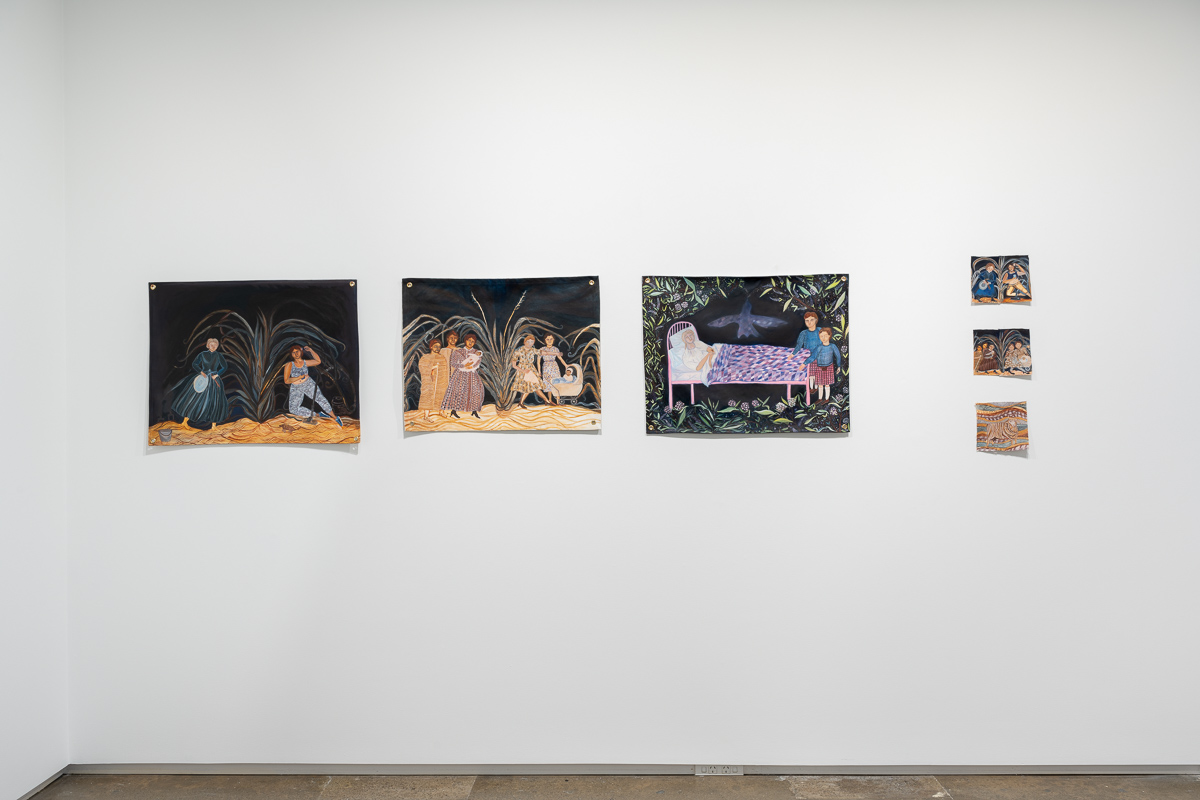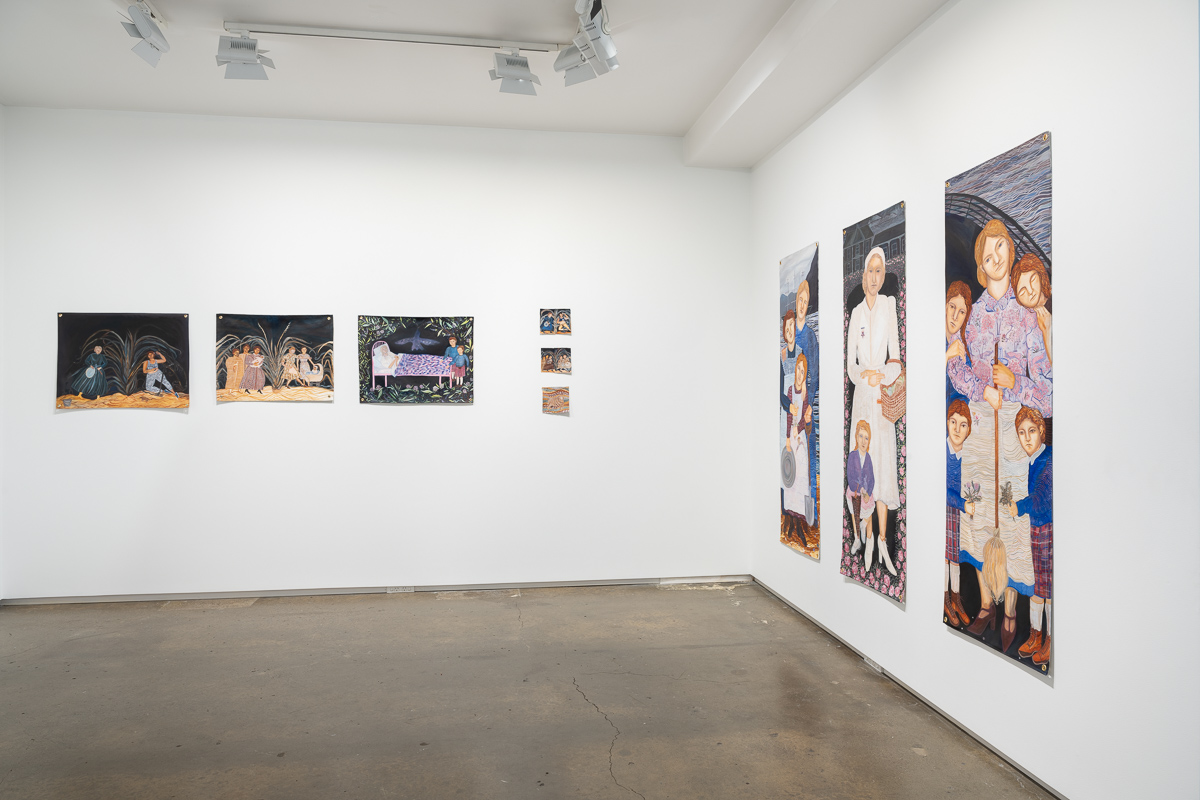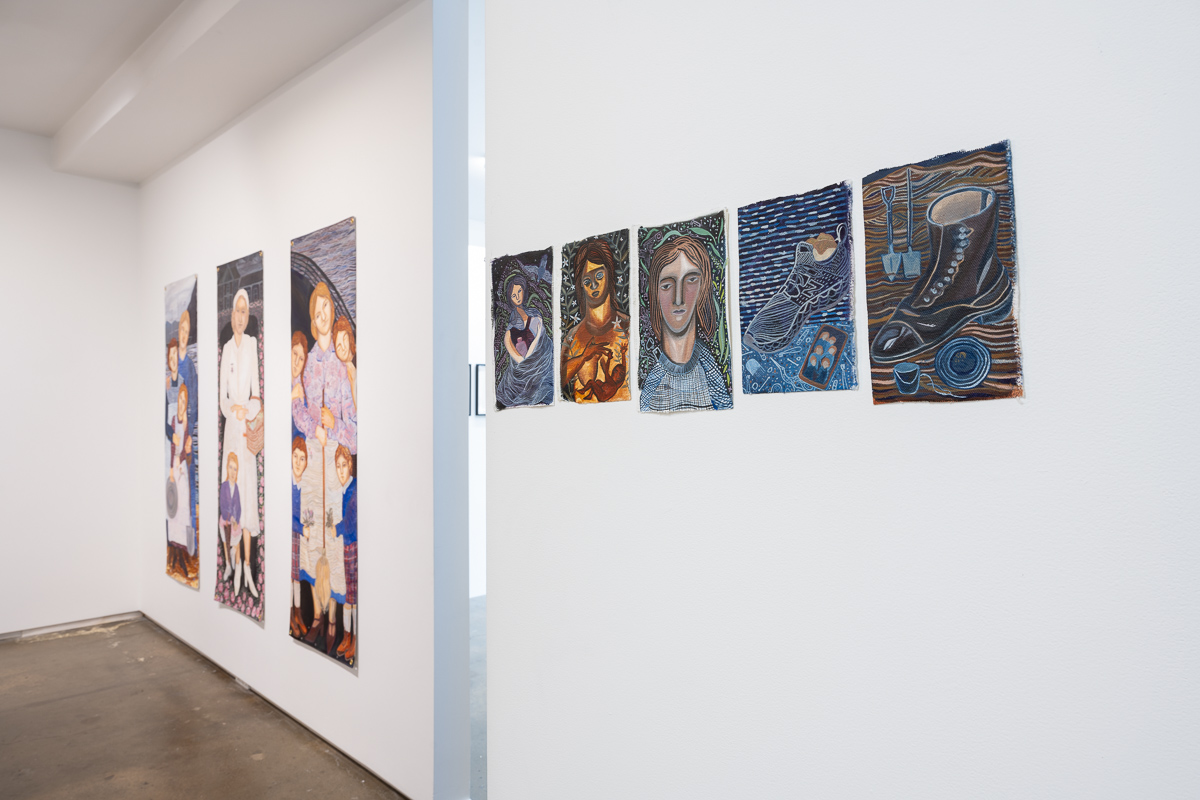 'This work brings together the women who wove my family. History has tended to focus on men; but women like these are the portal to our existence, and our country as it is today.
The threads of tensions within our society can be traced by looking closely at their lives. The divide between people with land and without, with money and without, the fallout of having land or money and losing it. War, land, money, love, death, and work all tangled together. The racial tensions and on-going racism as early New Zealand society celebrated colonial culture and intentionally suppressed indigeneity. I wanted to stand in a room with them. I wanted them to stand in a room together. There are some conversations that need to be had. And I wanted to make their lives visible.
These works pay particular attention to textiles: this is often the outlet of the genius, engineering skills, problem-solving and creativity of women. Each work also contains a stick or staff, relevant to the life and work of those depicted.
A distaff is a traditional tool used for spinning flax or wool, but the word means of or about women/ women's work. It also refers to the maternal line of a family.'
Kate Stevens West (Kāi Tahu, Pākehā) September 2023
Extensive biographical details on each work are available in a printed publication. Please do contact us if you would like further information.