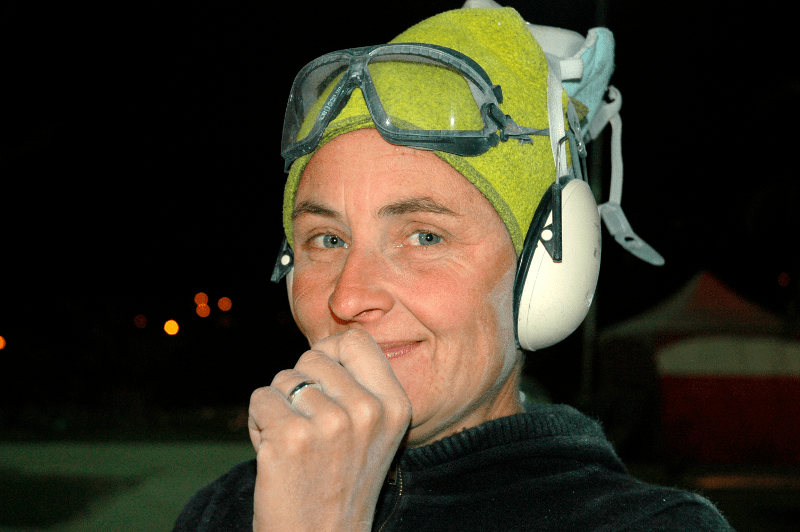 Louise Purvis born in Pahiatua, 1968, currently lives between Auckland and Kauaeranga Valley, near Thames.  She completed her Diploma in Design at Waiariki Polytechnic in 1990 and was awarded Arts Council grants in 1990 and 1992. Louise joined Bowen Galleries in 1992.
Louise's primary mediums are stone and metals. Her works often have a simplicity to them which belies their actual making.
In 1994 Louise won a Commonwealth Fellowship in Arts, and worked and studied in Europe. She has won a number of awards including the McConnell Family Supreme Award, 8th November 2014, Sculpture in the Gardens, Auckland Botanic Gardens 2014 & 2017.
Career highlights include a survey show at H2O Dowse Art Museum (The Dowse), 1995 and the successful large scale sculpture on Waiheke Island, 'Dispensary' constructed for Sculpture on the Gulf, 2009. Other large scale public commissions including: 'Te Puna Wai Ora', Petone (2003); 'Promise boat', Edmonson Trust, Auckland Domain (2004); 'Catchment', Waitakere City Council (2006); 'Seismic', Wellington; and 'Landmap', Ishou University, Taiwan; 'Esturine', Hobsonville Point (2015).
Her career has also seen her working on a number of public and private buildings including the restoration of St Matthews in the City, the Auckland War Memorial Museum as well as working as lead artist on the New Lynn Transport Interchange.
Shelter, Louise's solo exhibition at Bowen Galleries during the New Zealand Festival of Arts was reviewed by Hamish Clayton in Art New Zealand 142.
Solo Exhibitions
C87300, 2023
Studio findings, 2015
Shelter, 2012
Hanging together, 2012
Paper, gold, silver, 2011
formed land, 2009
Tributary, 2007
Louise Purvis, 2005
Group Exhibitions