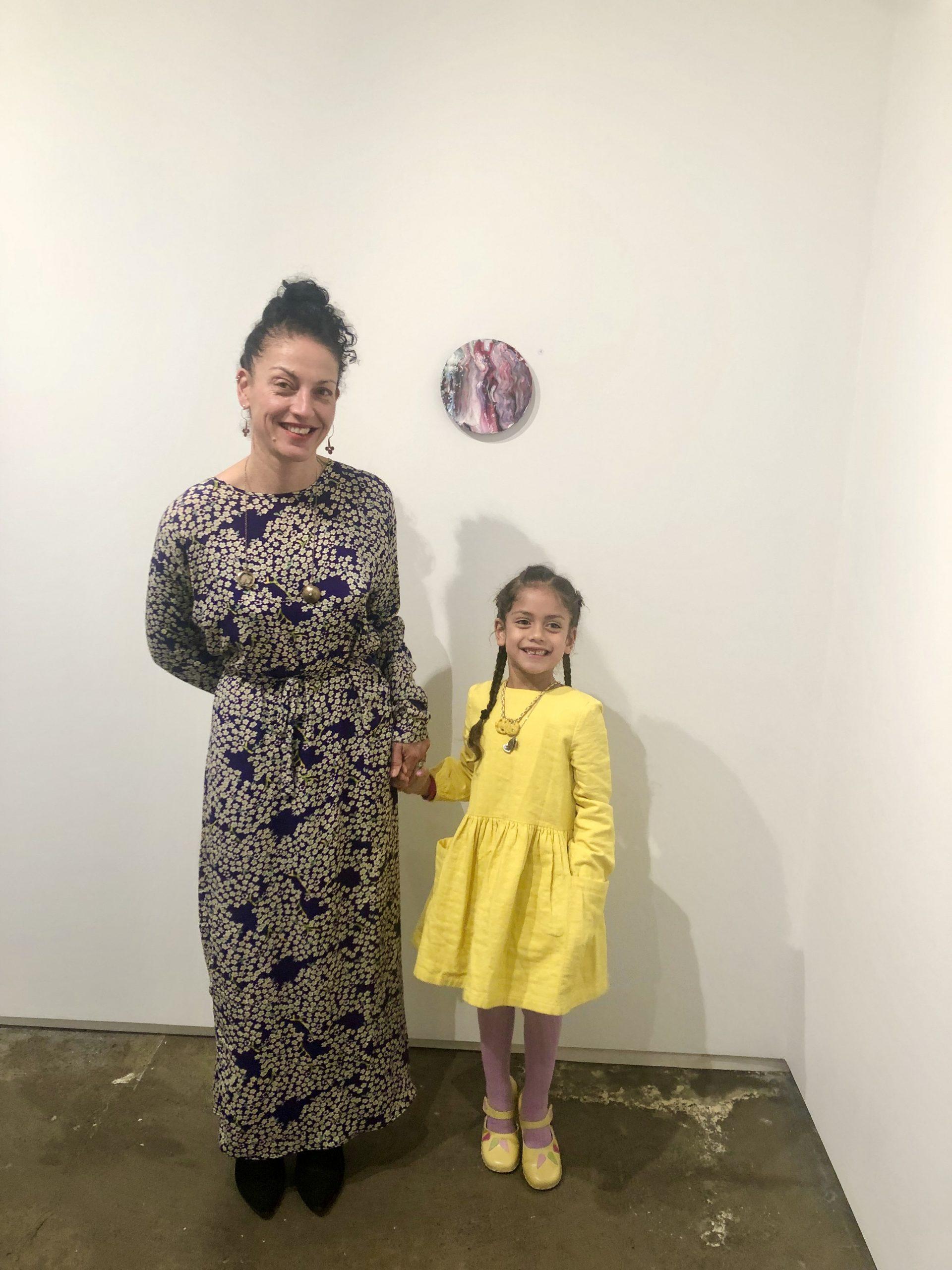 Maiangi Waitai might say she is an artist, mother of Coco, and a kindy teacher.
But she has her hands on the cosmic glue stick.
She may claim her main love is painting but she needs more surfaces, so things can get a bit next level 3D. Not only does Maiangi maximize surface, she maximizes time. Some people might say mixed media… but when you are dealing with these kind of powers it's more like it can get multi-dimensional pretty quick. Maiangi can paint on anything.
So where did this super-hero of art and making come from …?
Born in Whanganui of Ngā Wairiki, Ngāti Apa, Tuwharetoa and Rangitāne, Maiangi completed her Bachelor of Fine Arts at the Whanganui School of Arts in 1999 majoring in painting of course…although even back then things were getting pretty multi-dimensional…
Some of them you may have seen and heard of – Zachary Airflow, presenter of the powerful and powerfully packaged toys. You may have also asked who is Dead Martin?, Maiangi's clothing/accessory and ALL ART fashion label of course. She has exhibited throughout Aotearoa and her work is held in many public and private collections and also on the odd free-standing wall around the country.
Maiangi transforms surfaces into what they were before they became a surface. "Transforming it into fertile stuff that desires to be voiced from the cosmos. Some stuff can be pretty demanding and if anyone has the superhuman strength, wit, and fierce love to materialize it…it is Maiangi Waitai" – from The Oceanic Mother and biography written by Bek Coogan.
maiangiwaitai.com
Exhibitions

Te Oranga O Matariki, Living by the stars, 2022
About time, 2021
A nod to nature, 2020
Works, 2016
Wrapped, 2015
On a mountain your heart goes wandering…, 2012
Clear scene, 2009
From the edges of the melting world… dreamscapes and flat-o-visions, 2007
Action Figures, Deadies & Good luck charms, 2006
The Good Shadow World, 2004
Painting on metal, 2002
The Fire Rose, 2000