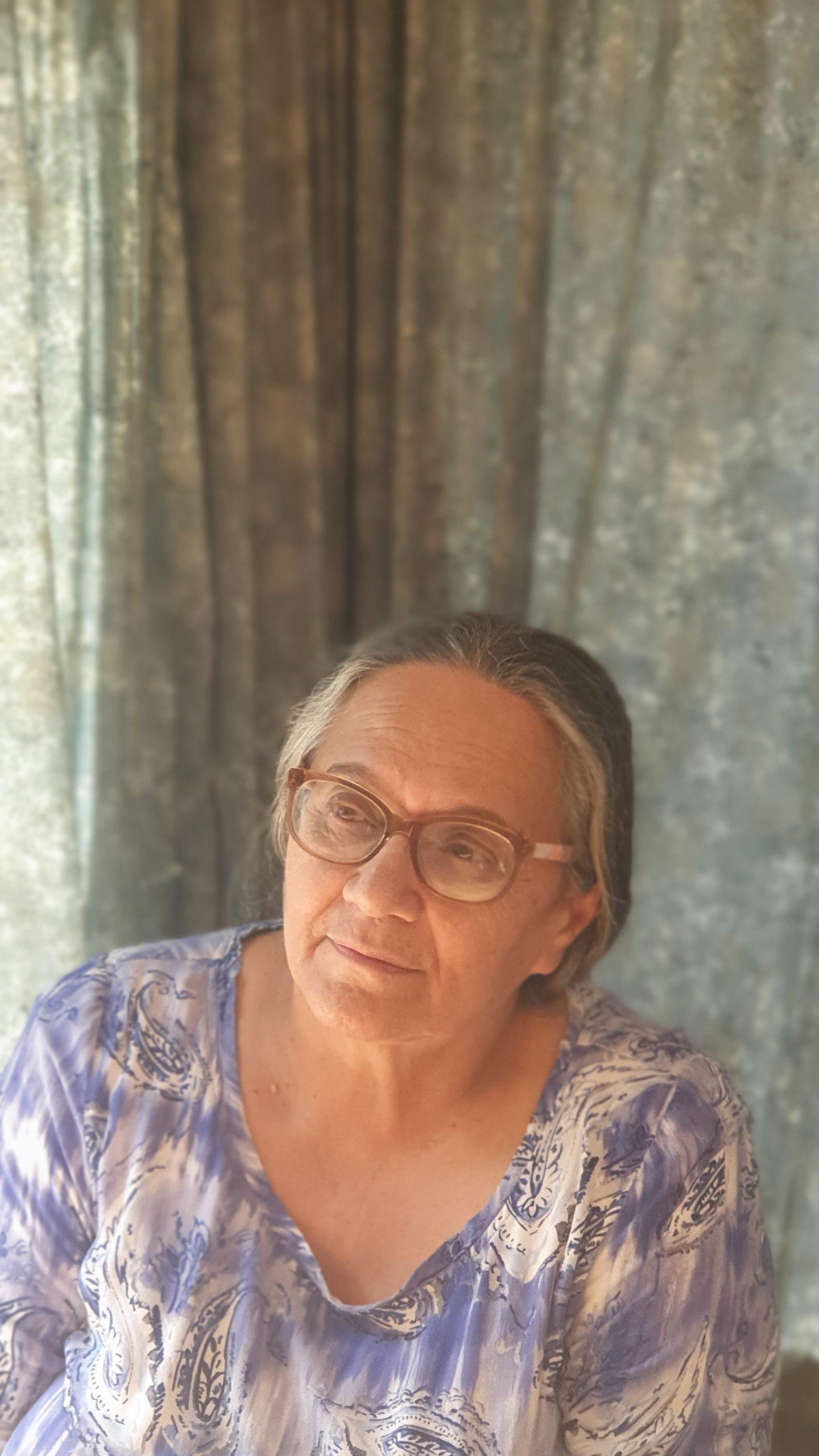 Shona Rapira-Davies was born in 1951 at Auckland, New Zealand. She graduated with a Diploma of Fine Art from Otago Polytechnic in 1983 and she was the Frances Hodgkins Fellow at the University of Otago in 1989.
Shona first exhibited 'Nga Morehu (The Survivors)' at the Wellington City Art Gallery in 1988. 'Nga Morehu' was purchased in 1992 by the National Art Gallery (now Te Papa Tongarewa Museum of New Zealand, Wellington). In March 1992 'Nga Morehu' was included in 'Headlands: Thinking through New Zealand Art' at the Museum of Contemporary Art, Sydney, Australia, in collaboration with the National Art Gallery, New Zealand.
From 1988 to 1992 Shona designed and completed Te Aro Park in Wellington, a major ceramic tile permanent work and considered one of New Zealand's most successful public sculptures.
Other series by Shona include 'Drawings for the cicada tree'; 'Not exactly a Māori work of art'; 'Palisades', teaching aids for Kahurangi and 'Immigrant'. She featured in Prospect 2004 at the City Gallery, Wellington. Recently, Shona and Diane Prince have worked together as Native Bird Productions. They exhibited their unique and challenging installation at The Dowse Gallery in Lower Hutt in 2003. In 2011 the painting 'Ka pinea koe e ahau. Ki te pine o te aroha. Ki te pine e kore nei E waikura e.' was purchased for the Victoria University Collection. In 2012 'Oceania: Imagining the Pacific' at the City Gallery presented modern and contemporary art from around the Pacific, including work by John Pule, Shona Rapira-Davies, Peter Robinson, Len Lye, Robyn Kahukiwa, Ani O'Neill, Edith Amituana'i, Robin White, Mathias Kauage, Niki Hastings-McFall, Pat Hanly, Alan Preston, Star Gossage, Gordon Walters and Greg Semu, amongst others – 'Nga Morehu' was included as part of Oceania.
Exhibitions
About time, 2021
A nod to nature, 2020
There are no bees in my garden, 2020
The sound of one hand clapping (the artist acknowledges the classic Zen kōan), 2018
Brand new day, Georgy, 2015
Nana he horihori Katoa, 2013
Paradise, 2013
All my children have different fathers, 2006
Native bird productions 3, 2005