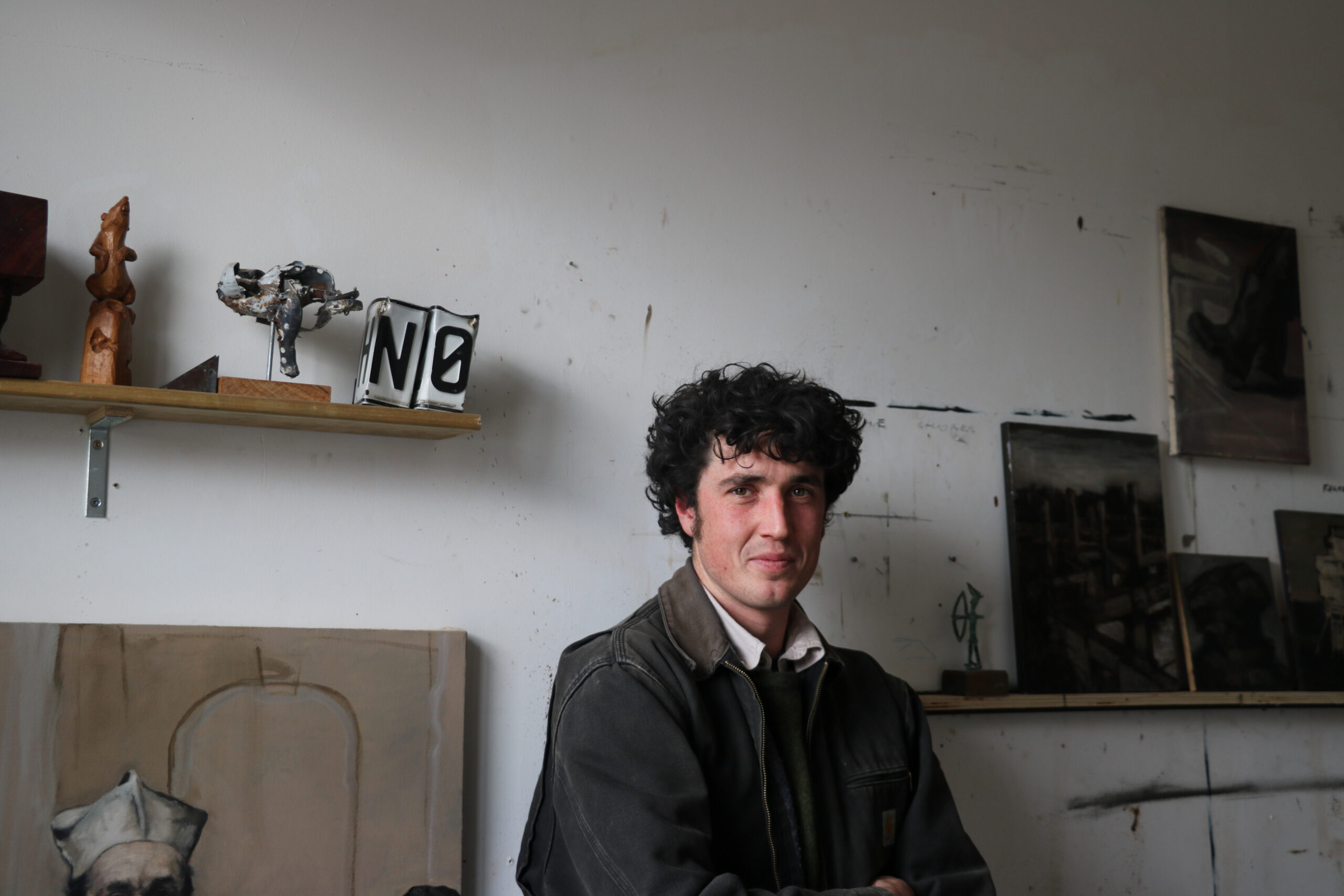 Nicholas Burry Otautahi born, is a painter living and working in Te Whanganui-a-Tara. Inspired to paint by his grandfather, a fellow artist, Nicholas was drawn to the practice at the relatively late age of 18 and is self-taught.  He has committed to an independent studio practice creating representational oils primarily concerned with the emotional lives of people and their connection with the land. His work has a preoccupation with the isolated figure, wandering exiles and trespassers. At times tersely ironic, often highly sentimental. It addresses humanity.
To quote the artist:
I think the reason why I paint is, you have these dreams, or visions, where an image will occur to you, and it's like, I'm not satisfied with just the thought of it. I have to see it, and make it tangible. For me, the real trick, the real satisfaction, comes from when another person believes it. When they can see it and relate to it.
Solo Exhibitions
Group Exhibitions