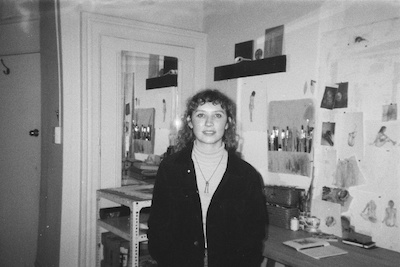 Rachael Weeber moved to Wellington in 2012 to study fine arts at Massey University. In 2016, she graduated with honours. Rachael has stayed in Wellington to work, drawing and painting from her flat in Mt. Cook.
Rachael's works are often influenced by the western notion of death as macabre and taboo. Inspired by her trips to funeral homes, her watercolour paintings straddle the figurative and abstract, referencing the physical deterioration of the human body's post-mortem changes using colour.
Her last series, 'Melancholy blush' was exhibited at Bowen Galleries in the group show Four young artists – two from Auckland & two from Wellington in 2017 and considered the emotional effect of depression, anxiety and insomnia.
Solo Exhibitions
Group Exhibitions